Looking for a Vibrant, Culturally Rich City to Create Memories With Your Family? Seattle Is Full of Fun, Outdoor Opportunities to Acquaint Yourself With the Pacific Northwest.
Seattle is a great city for family adventures. Its abundance of attractions includes delicious multicultural food, nearly 50 unique waterfront neighborhoods (not including the suburbs), and a plethora of public amenities to enjoy. Whether you're intent on staying for a week or a lifetime, Seattle will capture your imagination. Be sure to check out the following attractions while spending time in Emerald City.
1. Take a Picnic at Kerry Park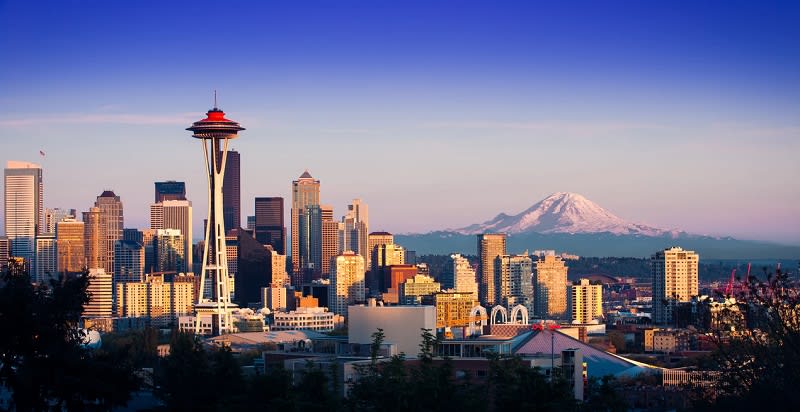 Despite its reputation for rain, Seattle enjoys beautiful weather for much of the year, and the views are always good. If you're looking for a beautiful year-round location to enjoy a picnic or read a book,
Kerry Park
is the picture-perfect place to spend an afternoon. Pack a blanket and layout on the grass, or bring your walking shoes and enjoy the green pathways and gorgeous landscaping of the adjacent neighborhoods on Queen Anne Hill. In the evening, Queen Anne provides a perfect setting to stare at Mt. Rainier or to meander west and watch the sunset over Puget Sound.
2. Eat Your Way Through Pike Place Market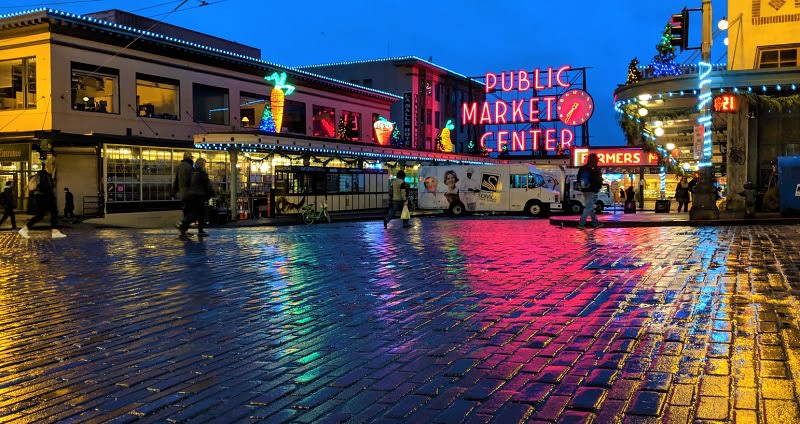 Pike Place Market
is a perfect place for a morning rendezvous with friends. You can eat your way through the vendors' stands and shops—noshing on an assortment of fruits, vegetables, and baked goods—or you can choose a local, gourmet hideout to settle into for a meal. The market also offers intricate artwork by local designers, deluxe ice cream cones topped with chocolate and sprinkles, and opportunities to learn about Seattle's boomtown roots. There's also farm-fresh produce for the week ahead and (of course) airborne fish. The friendly, festive atmosphere is a perfect ingredient for a long day of shopping and exploring the city, and you can find a good cup of coffee, too.
3. Marvel at the Chihuly Garden and Glass
Located approximately halfway between Kerry Park and Pike Place Market, the
Chihuly Garden and Glass
is an easy stop-over and a must-see while visiting Seattle. As you walk through this wonderful exhibit, you'll find eight galleries that display the extraordinary glass work of artist Dale Chihuly. Located at the heart of the garden is the gorgeous glasshouse. Standing proudly at 40-feet tall and approximately 4,500 square feet, you'll be awestruck by what's possible with a little heated sand. Located in the shadow of the Space Needle, the Chihuly Garden shines as a daring testament to artistic creativity and the colorful spirit of a city often overcast with gray. The exhibits are open to visitors on Monday through Thursday, from 12:00 p.m. to 5:00 p.m., and on Friday and Saturday from 11:00 a.m. to 6:00 p.m. Make sure to purchase your ticket in advance!
4. Visit Woodland Park Zoo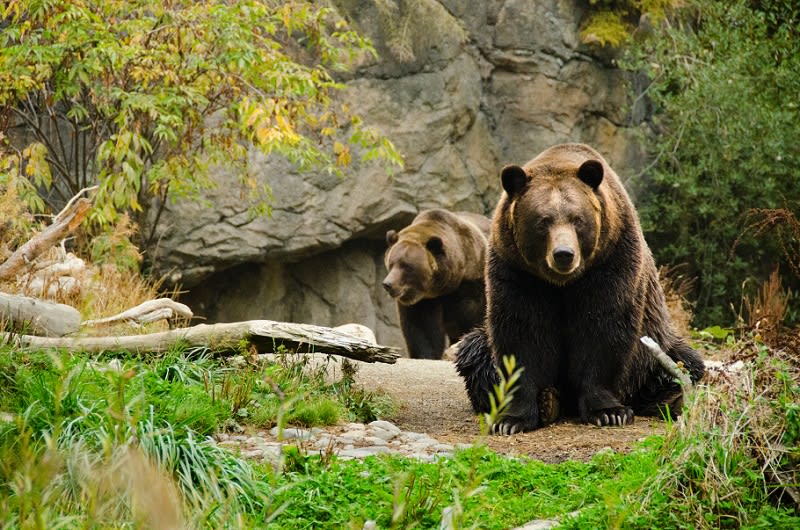 Credit: zoo.org
Looking for some family fun with the kids? Enjoy a day together at the
Woodland Park Zoo
! With an exciting array of rare animals, this 92-acre zoo is one of the best in the nation and is characterized by rotating educational themes and expansive exhibits for its animals. You can observe the African Savanna exhibit, have a pleasant stroll through the Molbak's Butterfly Garden, and even review life-sized (mechanical) dinosaurs. Woodland Park Zoo is an amazing way to inspire your children's love for animals and make special memories together as a family—and the "Zoo Tunes" concert series offers a way to relax together at the end of a long day. Also near the zoo, Green Lake Park offers a bike track, a skate park, sports fields, and a 3-mile circumference of waterfront lounging or jogging. Be sure to make your reservation at Woodland Park Zoo by going to their website or by calling ahead. This great corner of the city has plenty to offer families and is close to both mass and downtown.
5. See Seattle From the Sky View Observatory
Are you hoping to see the city, the mountains, and Puget Sound from above? The
Sky View Observatory
provides a fabulous way to do exactly this! At a staggering 73-stories tall, Seattle's highest pinnacle is an amazing place to admire the views, take fantastic photos, and create memories with your family. There's plenty to eat in the international district, which is less than a mile down 5th Avenue from the observatory. There are also two stadiums, plenty of art galleries, and tours of Seattle's historic Pioneer Square District. If you're not ready to leave Seattle when your vacation is over, book another trip to explore homes for sale!
Contact Kyle Moss
for an expert's insights into this growing seaside metropolis, and find the best neighborhood in the city for your budget and lifestyle.